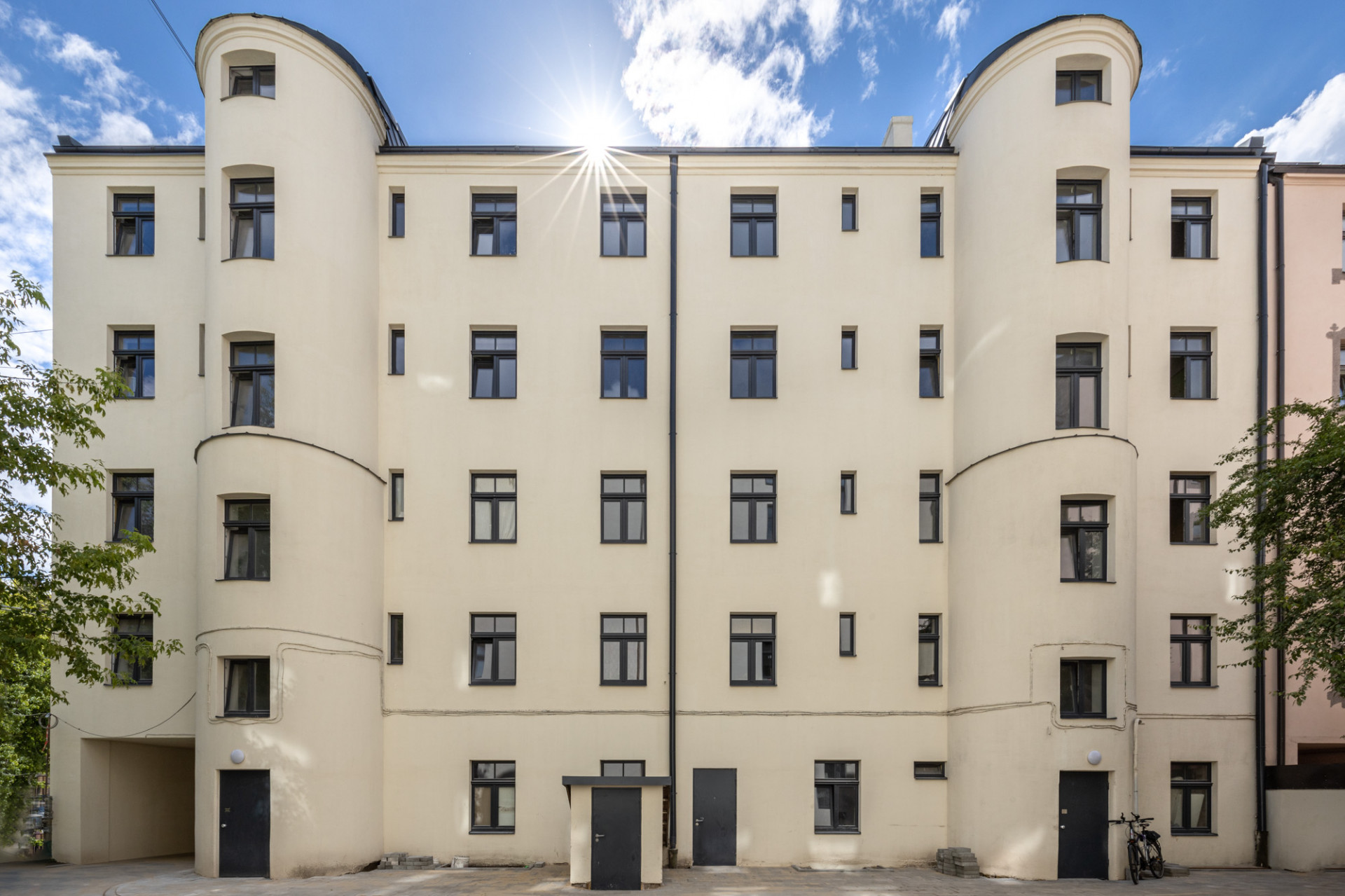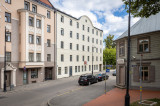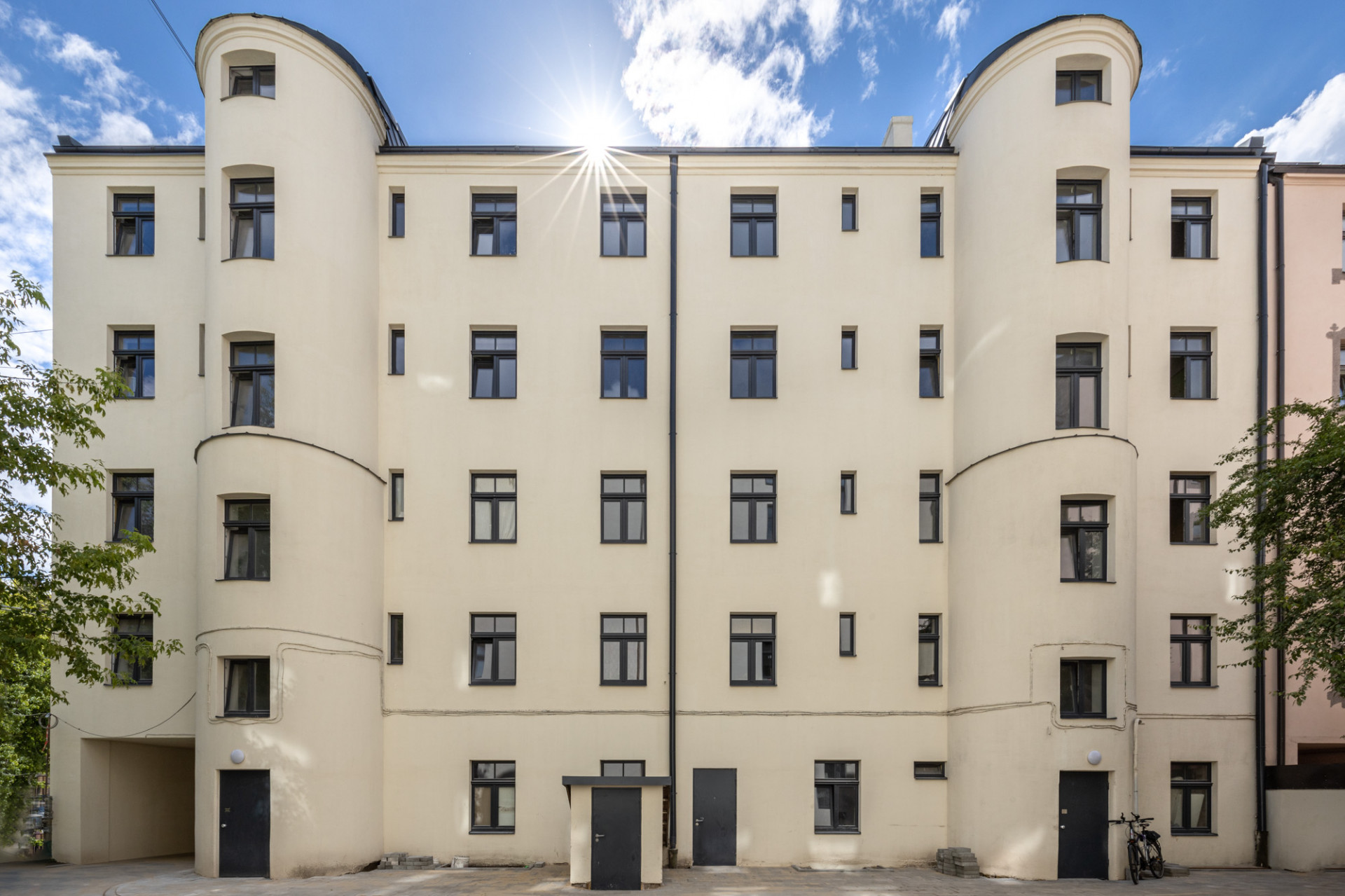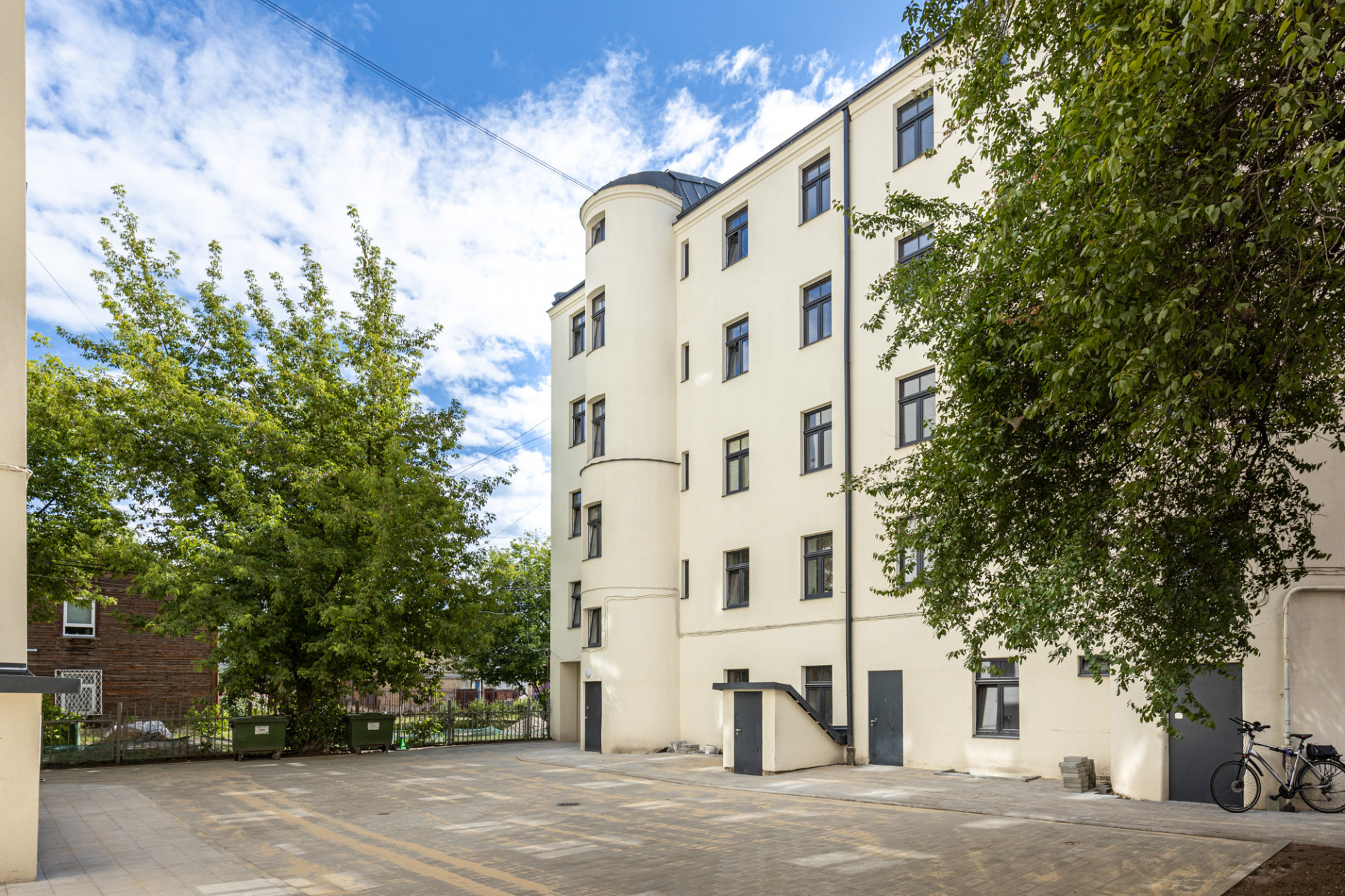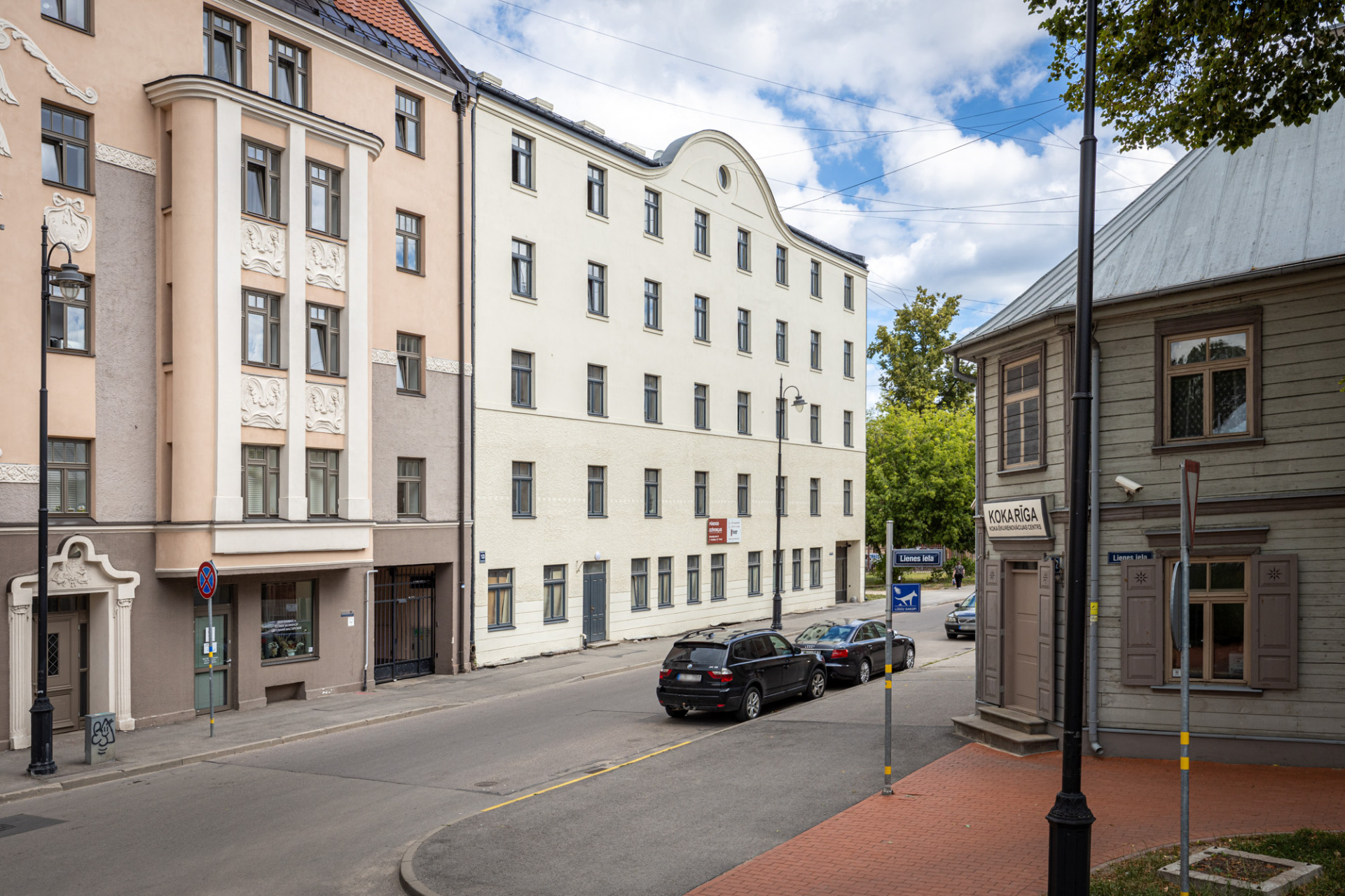 About the property
| | |
| --- | --- |
| ID: | 584 |
| City: | Riga |
| District: | Center |
| Floor: | 1 |
| Floors: | 5 |
| Bedrooms: | 1 |
| Bathrooms: | 1 |
| Rooms: | 1 |
| Building type: | Stone house |
| Series: | After Renovation |
| Area: | 25.2 m2 |
The apartments are sold in their current condition, which allows you to carry out repairs at your discretion. The apartment has preserved such authentic elements as wooden floors, old wooden doors.
All three buildings are pre-war stone buildings from the beginning of the century. The buildings will be completely renovated by performing the following works:
- restoration of facades;
- insulation of the attic;
- replacement of roofing;
- replacement of windows (U=1, 1W/m2K), wooden windows in the front building, PVC in other buildings;
- restoration of stairwells, including replacement of external doors of all apartments with fire-resistant (EI30) wooden doors;
- installation of new water supply and sewerage networks;
- installation of the heating system;
- installation of a new electrical installation.
Area
Krastoju Street is a quiet and old street that has historically been part of the Avotu and Grizinkalns quarters. Your own street got its name at the end of the 19th century, associating it with fabric dyers. At the end of the 19th century, the construction of the street was also started.
The street has an excellent location, being in the city center, but at the same time separated from the main transport and human flows. Nearby are two of the most beautiful city parks - Ziedondarzs and Grizinkalns, offering opportunities for recreation, sports and the presence of nature in the city center. The parks are very popular with families with children, youth involved in sports, as well as pet owners who appreciate the dog walking areas created there.
Become a resident of the area and make your home completely in a renovated building.
We provide assistance in obtaining financing from all major Latvian banks. All available apartments in this project are available to us, call us and we will find the most suitable option for you!
About the project
In a complex of three buildings, which is located next to the Ziedondarza park, there are 85 apartments available ranging from 17 to 79 sq.m. and 9 parking spaces.
Real estate on Krasotu Street is also a profitable investment for those who want to earn money by renting out real estate. The excellent location and thoughtful layouts of the apartments will arouse high interest from potential tenants, guaranteeing stable profitability and cash flow.
More details
Expert