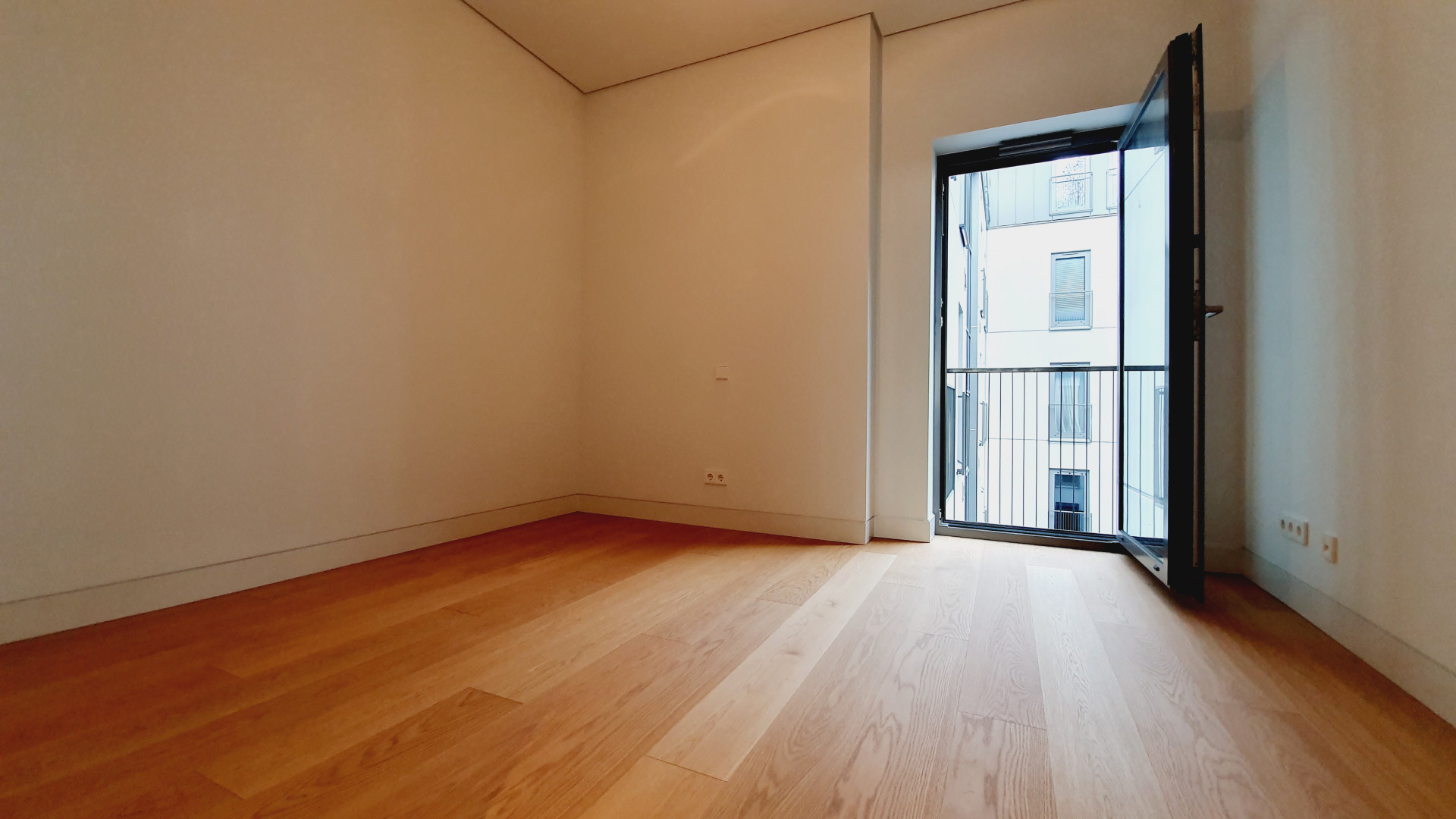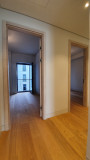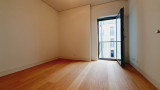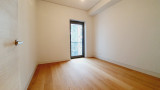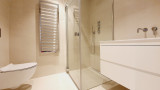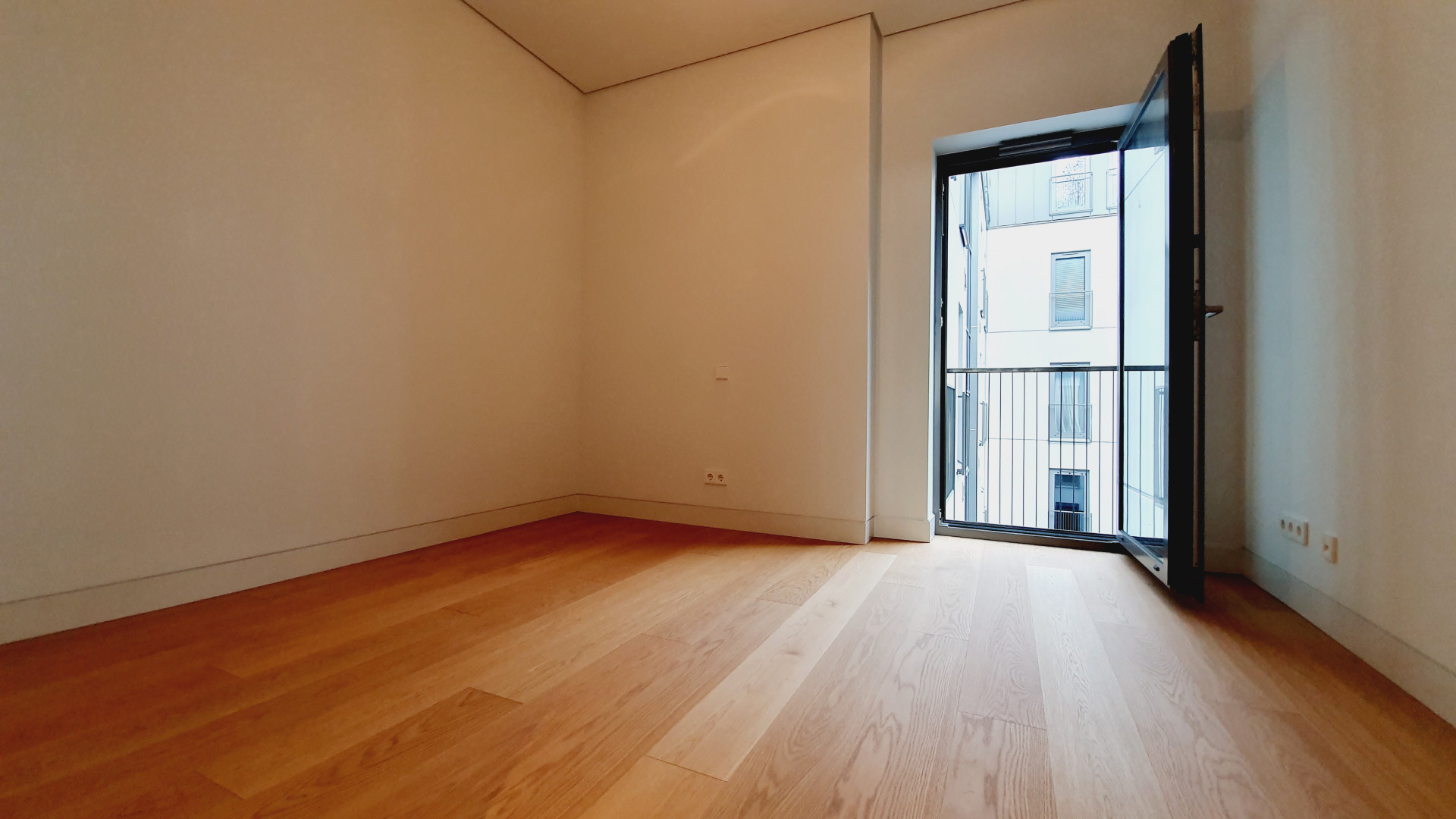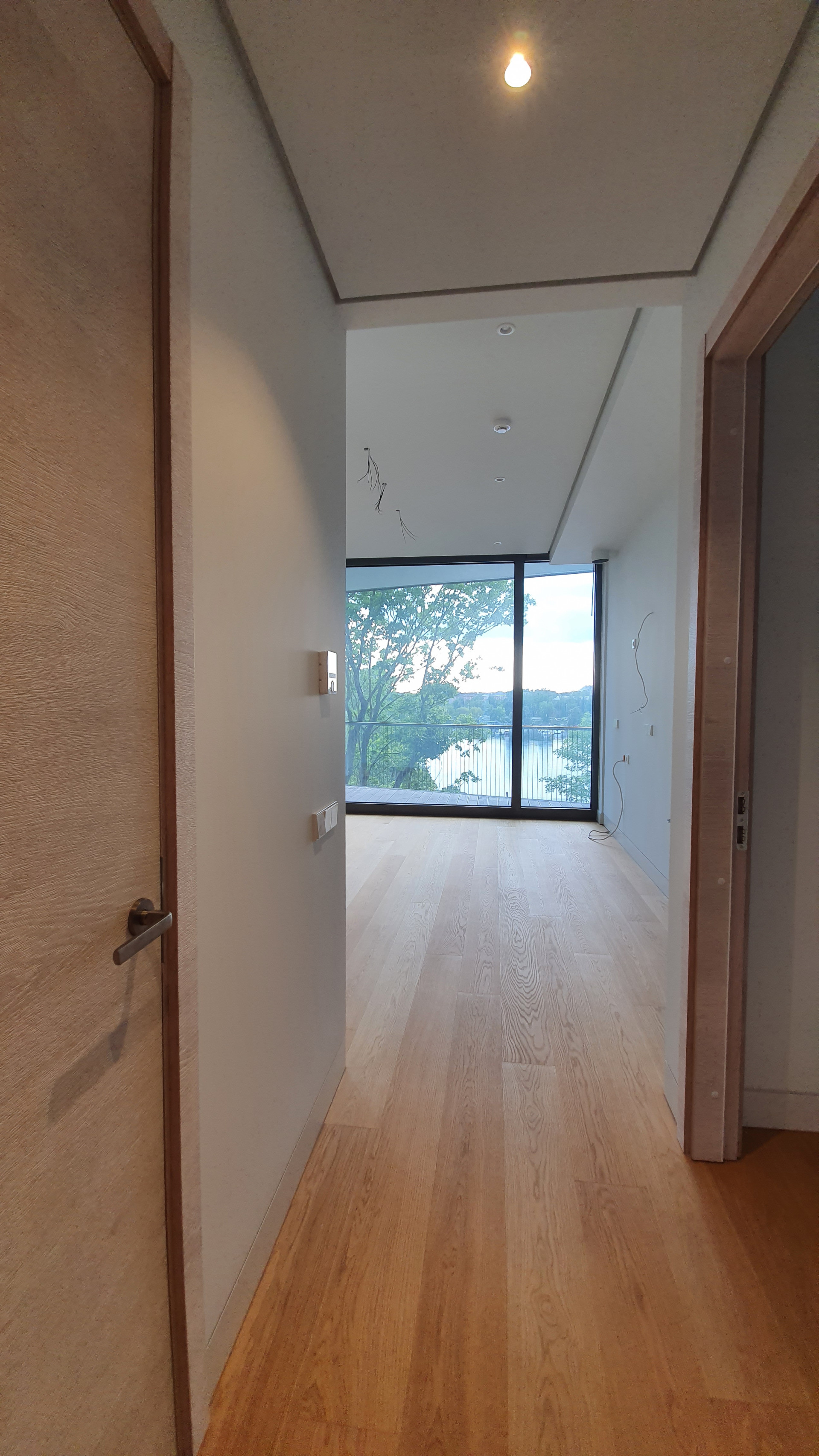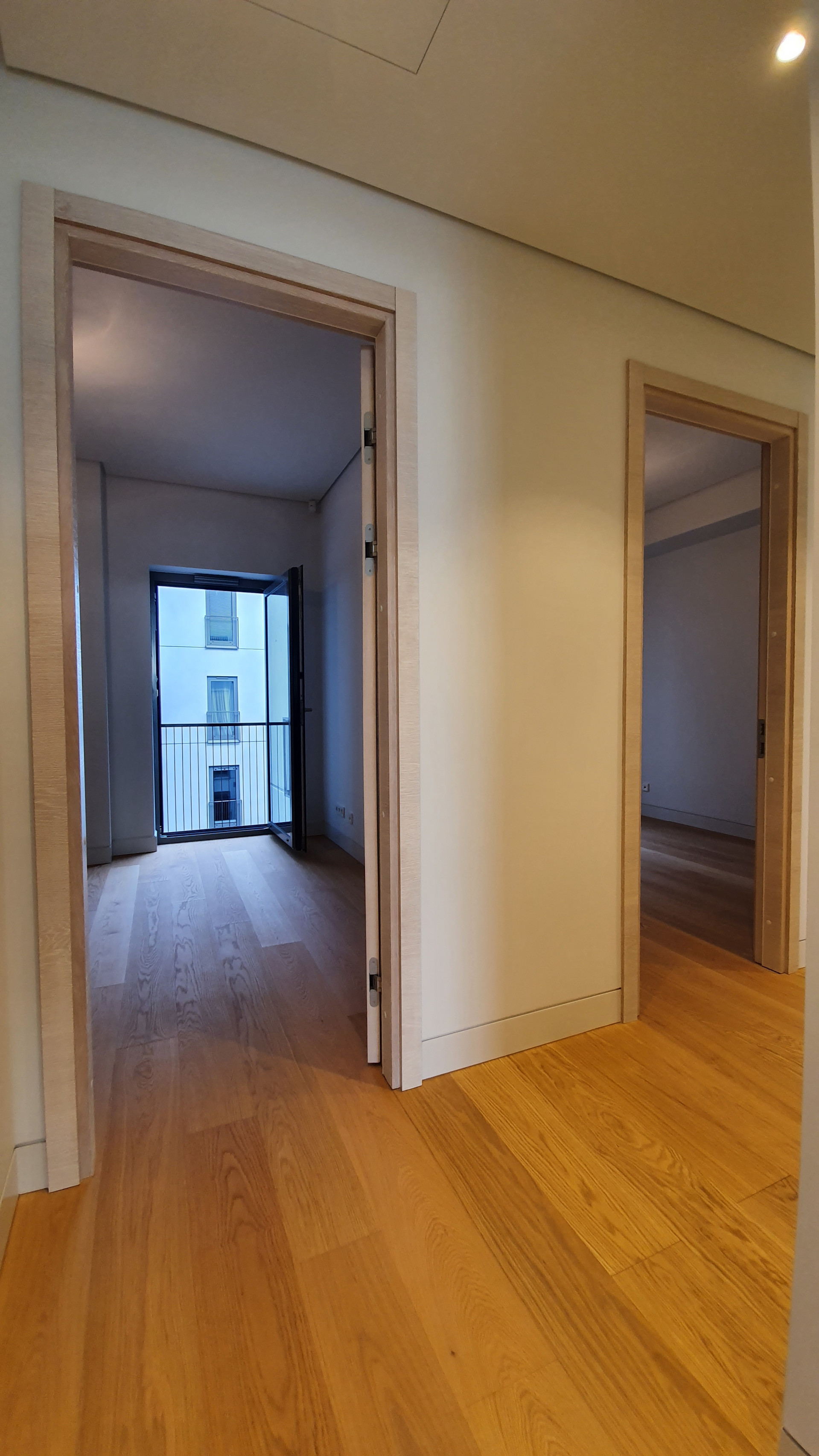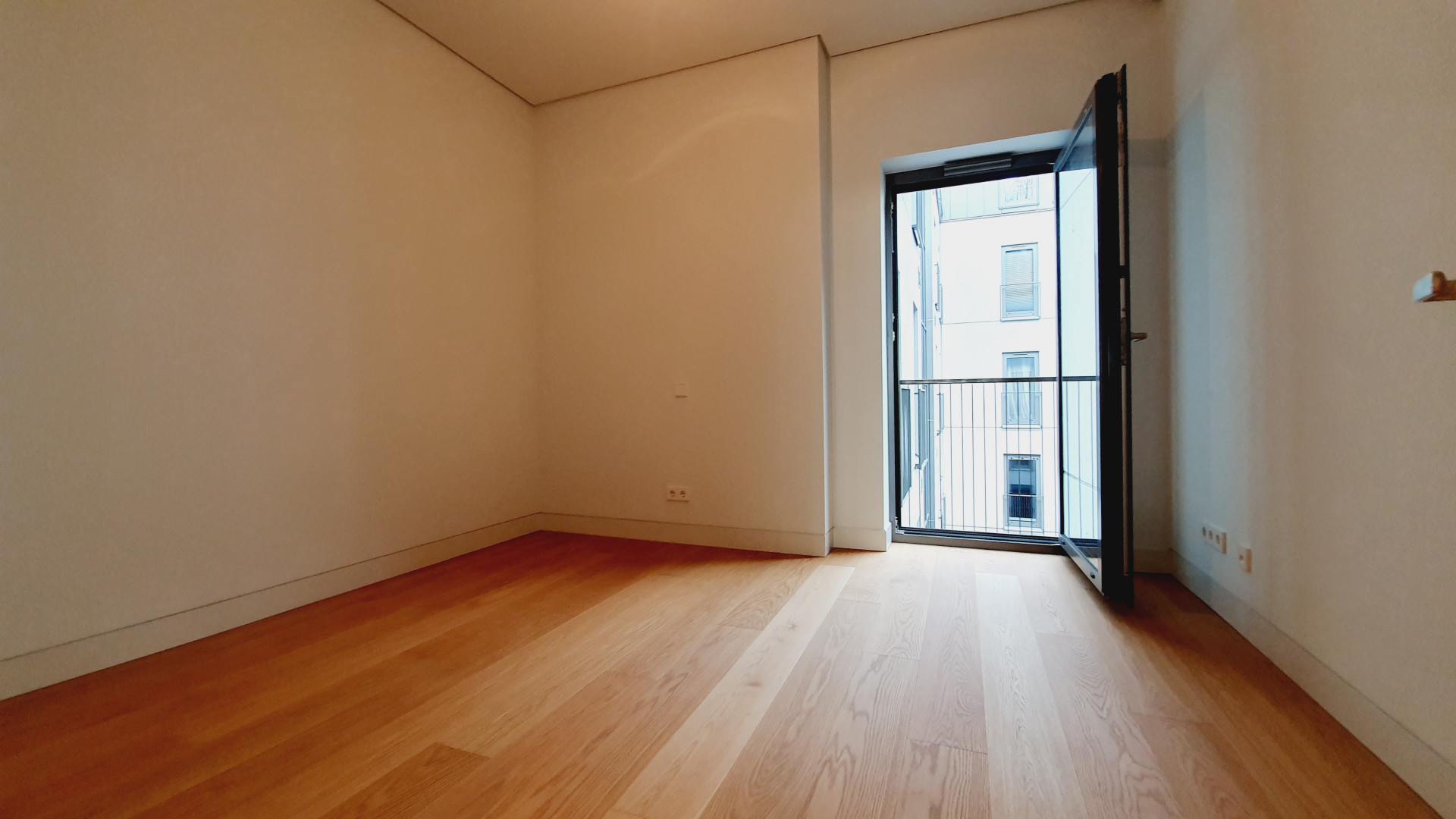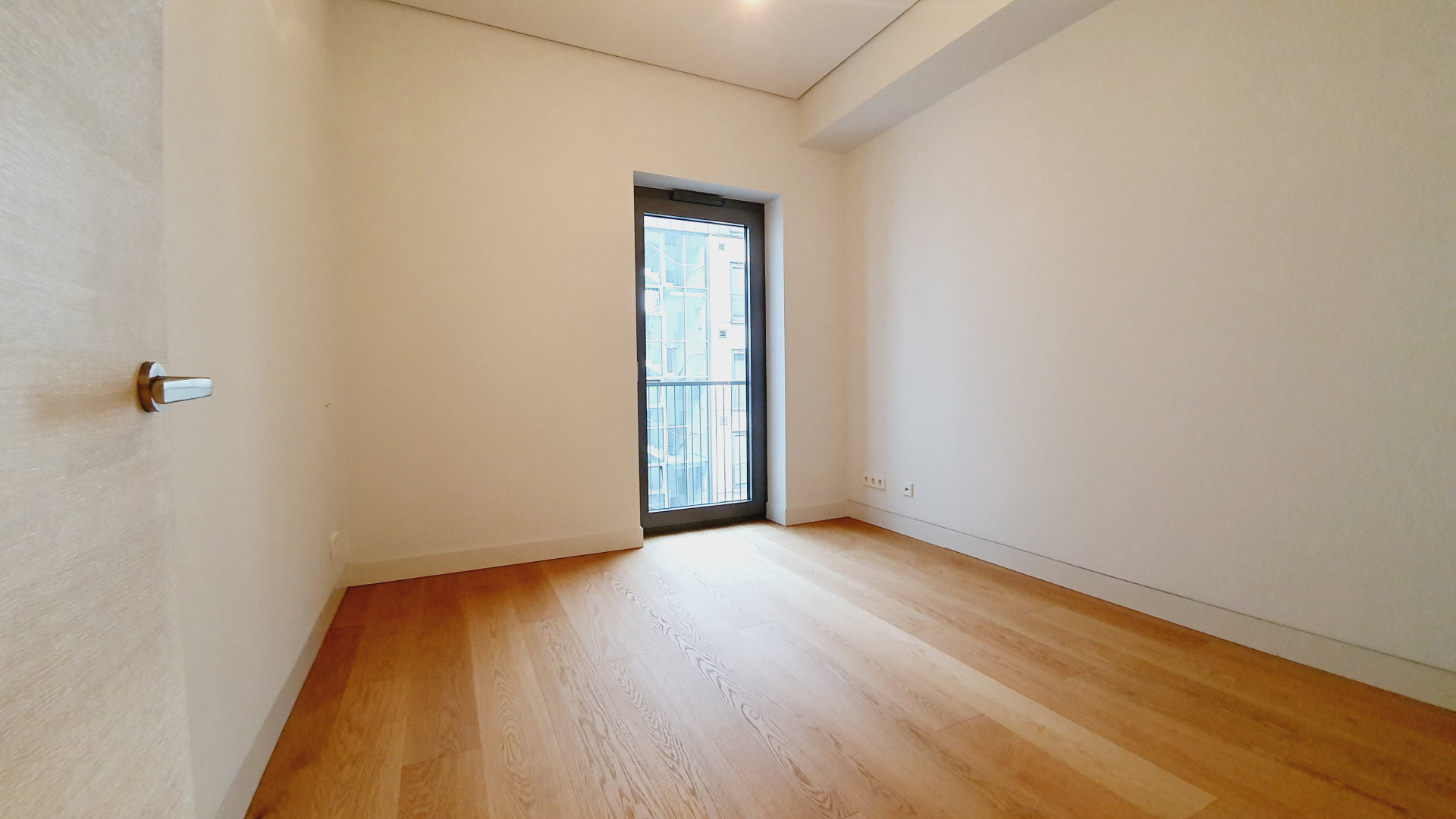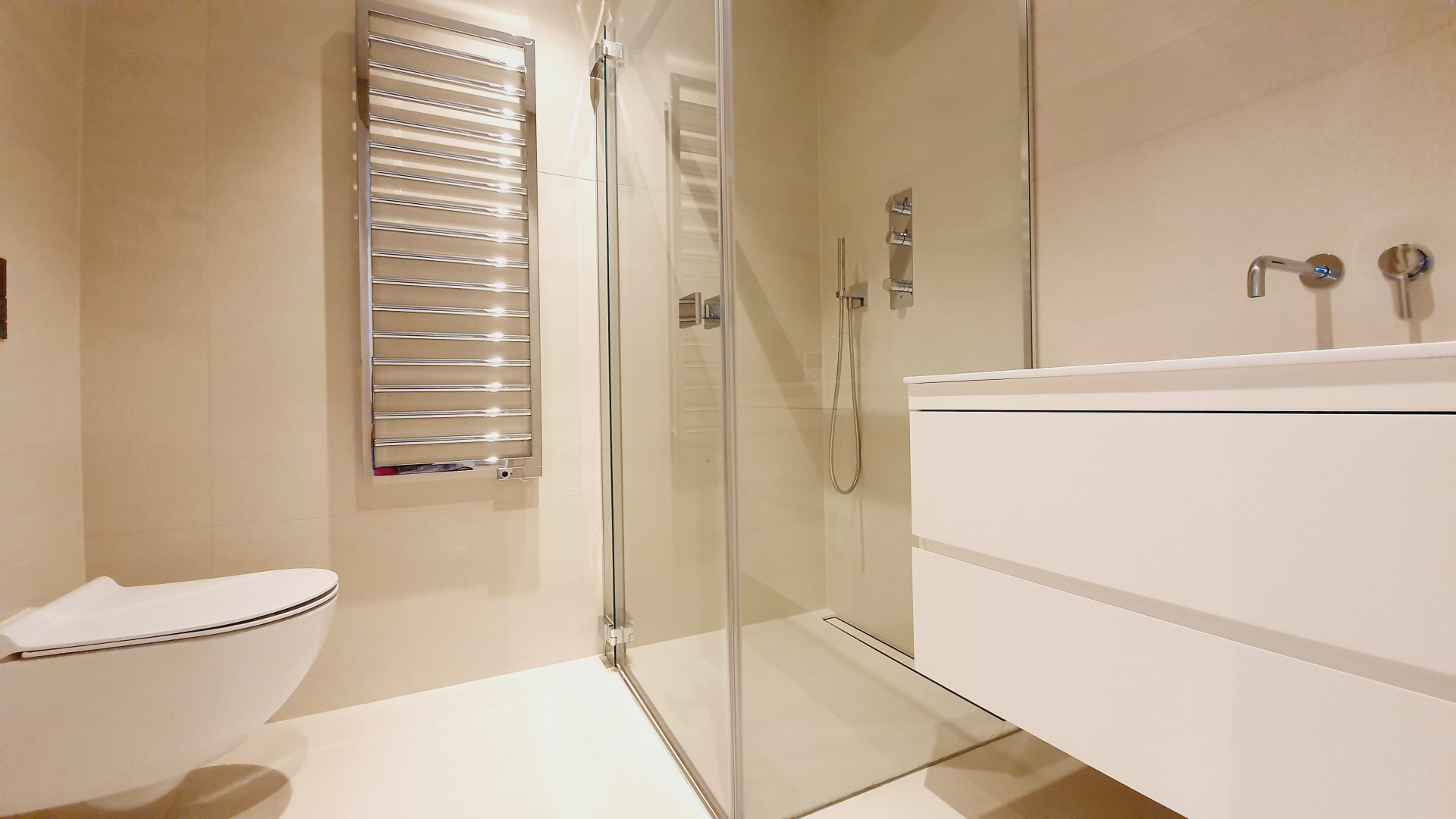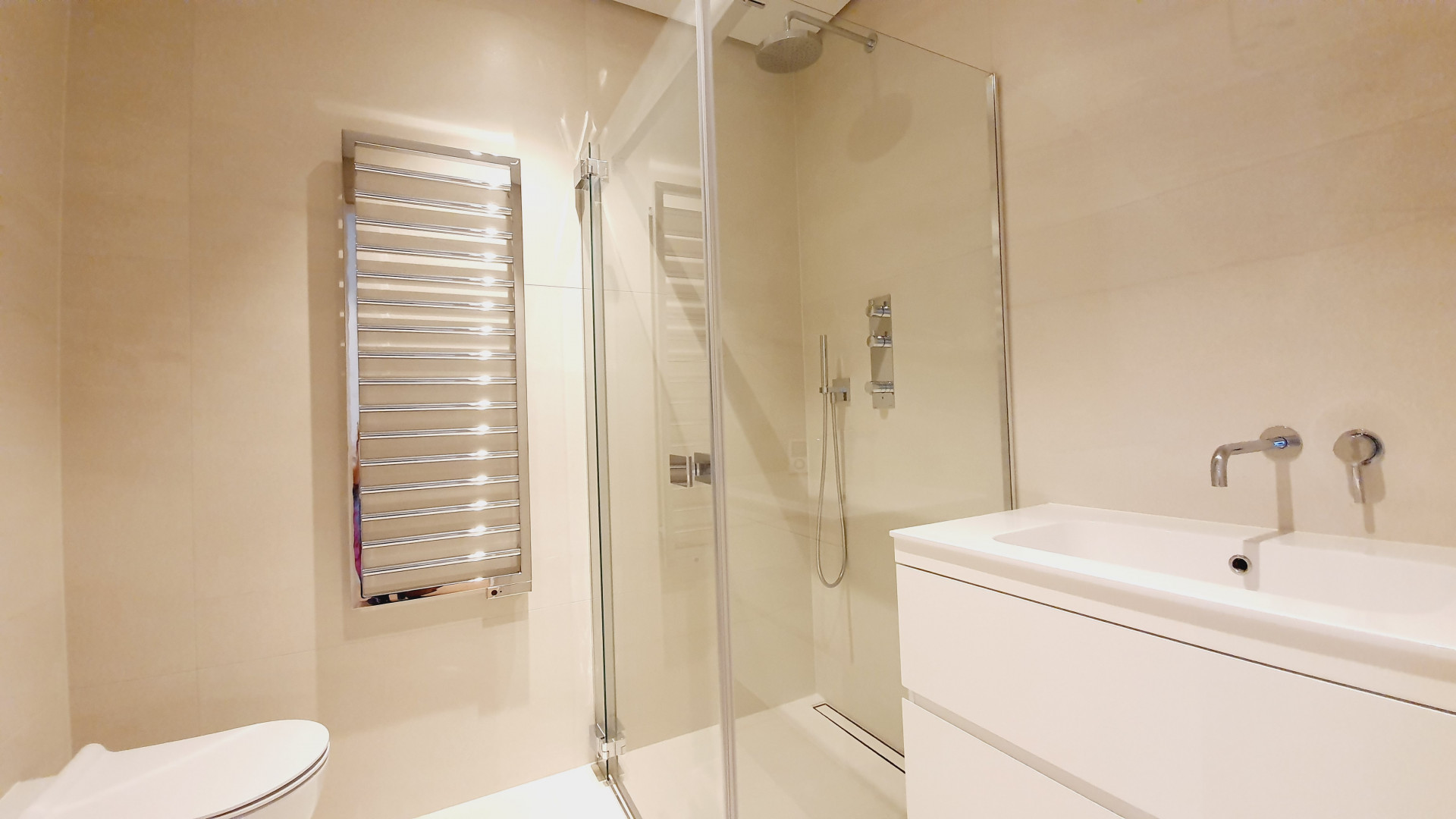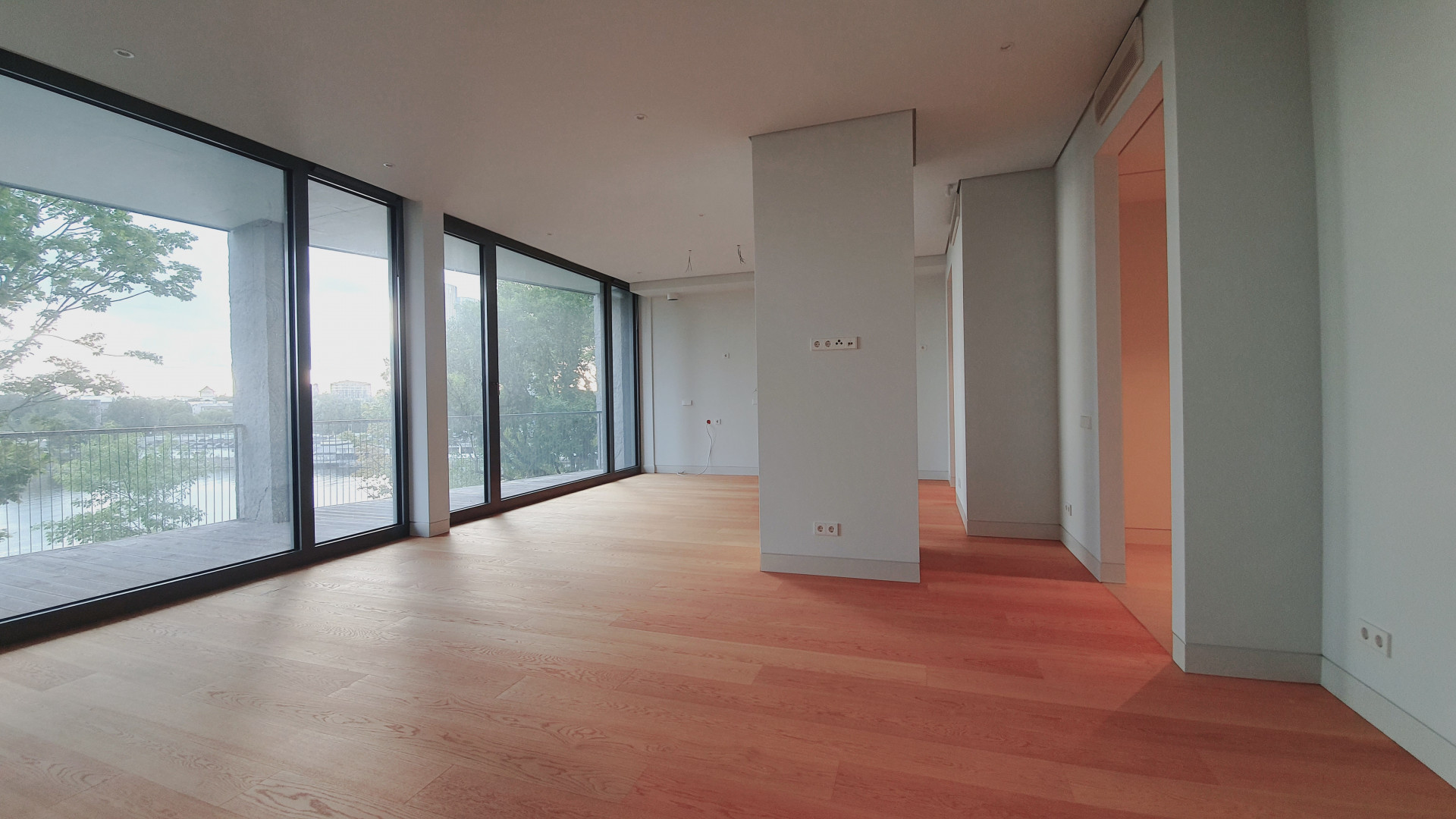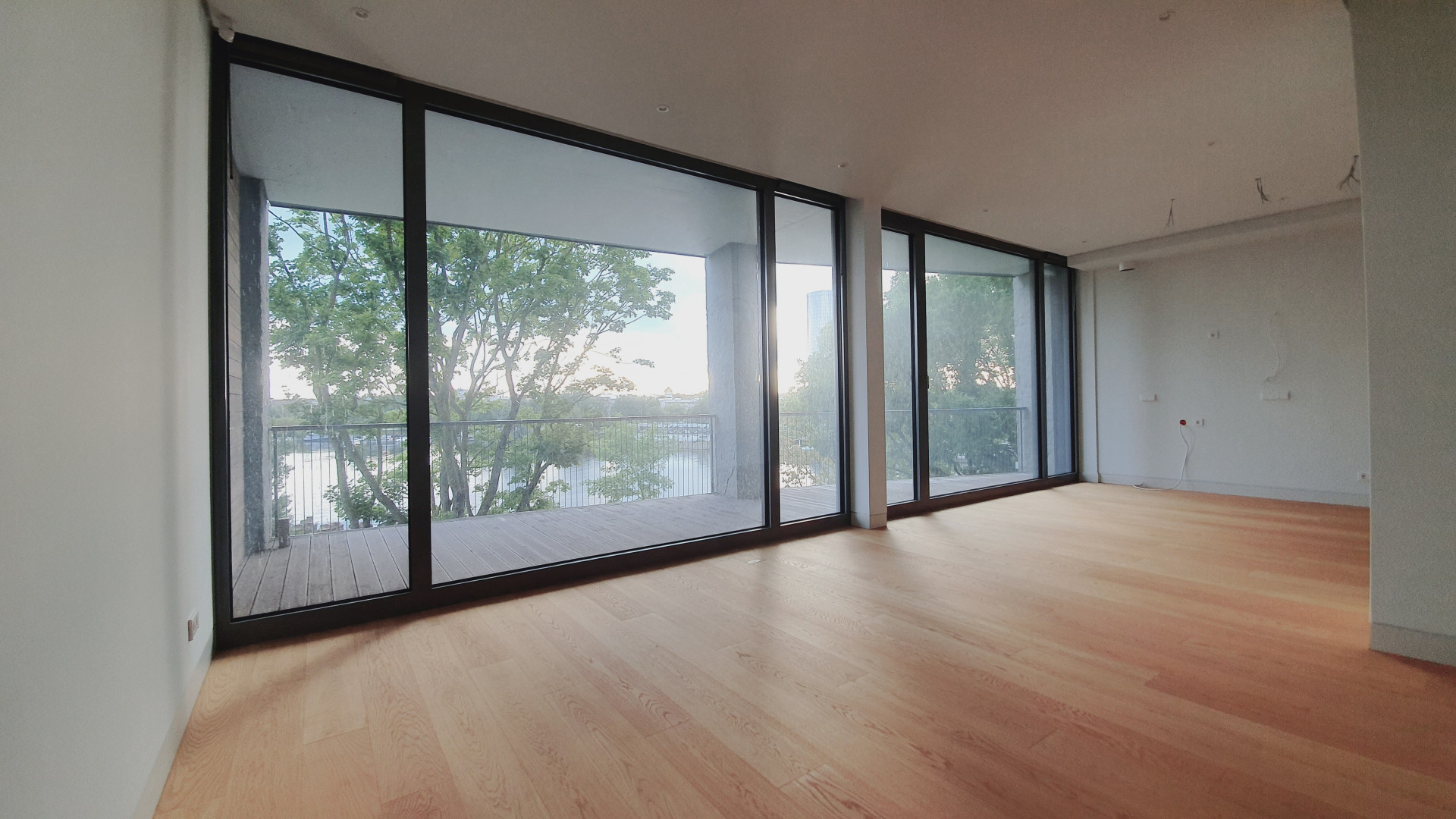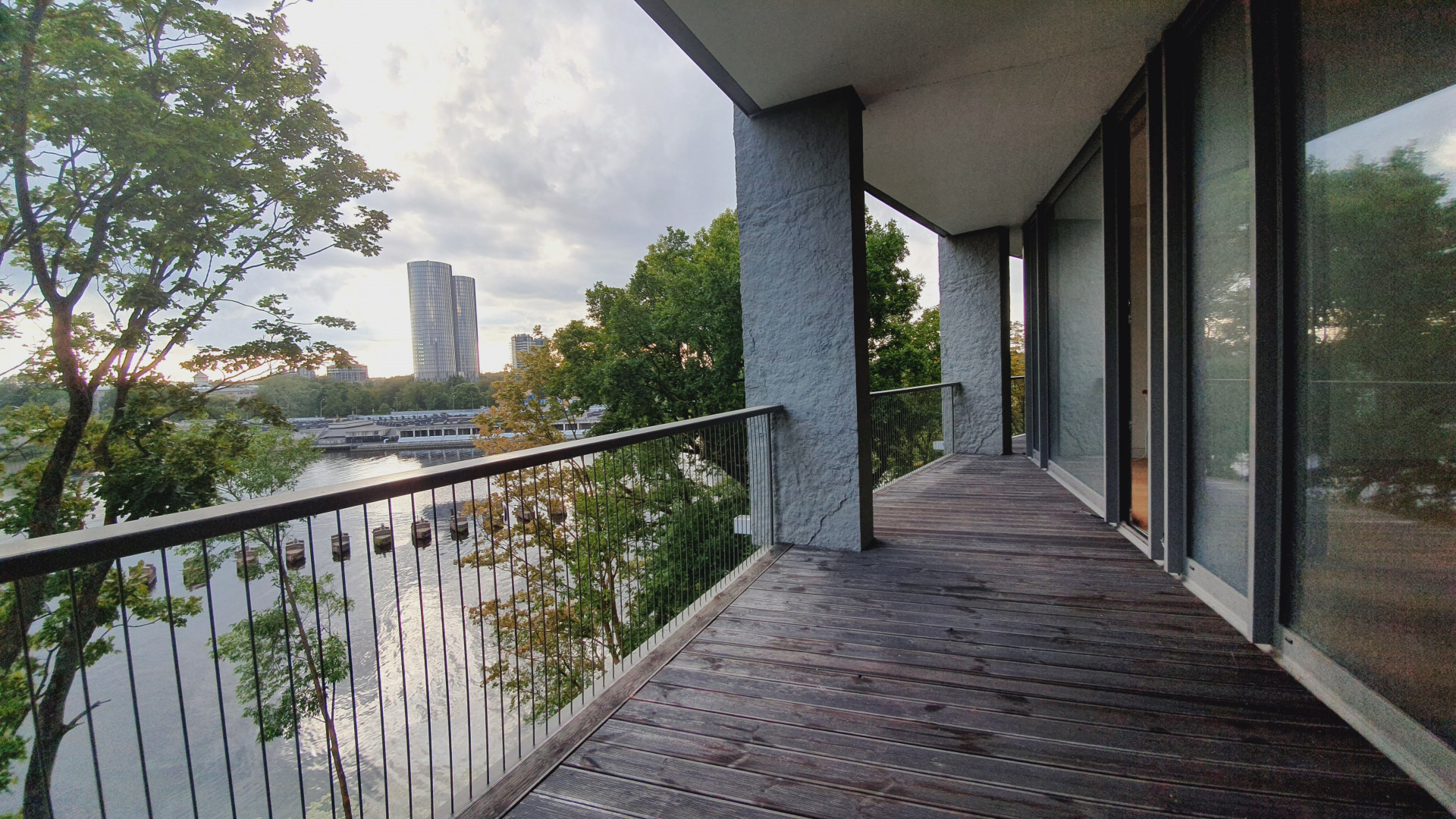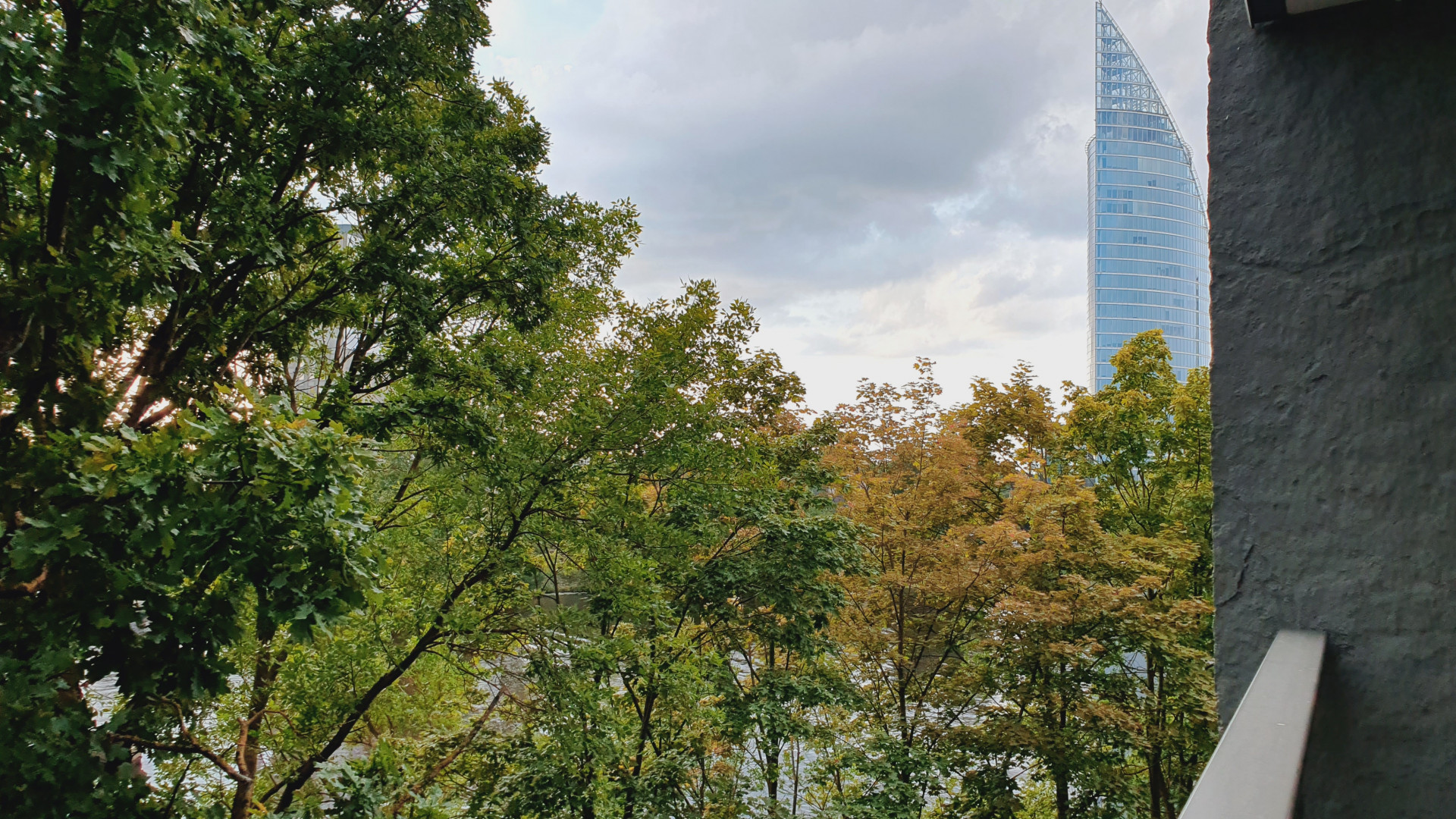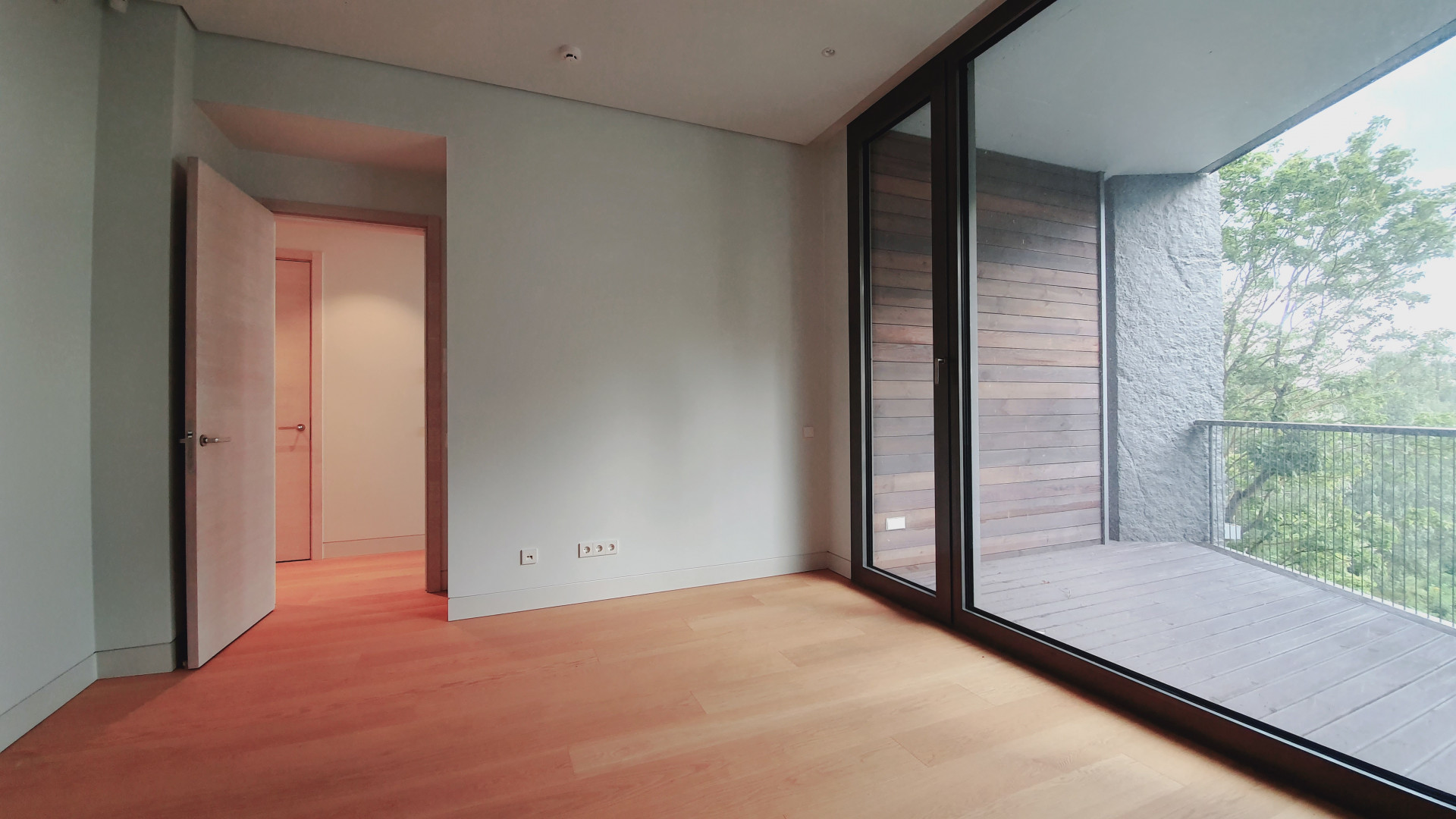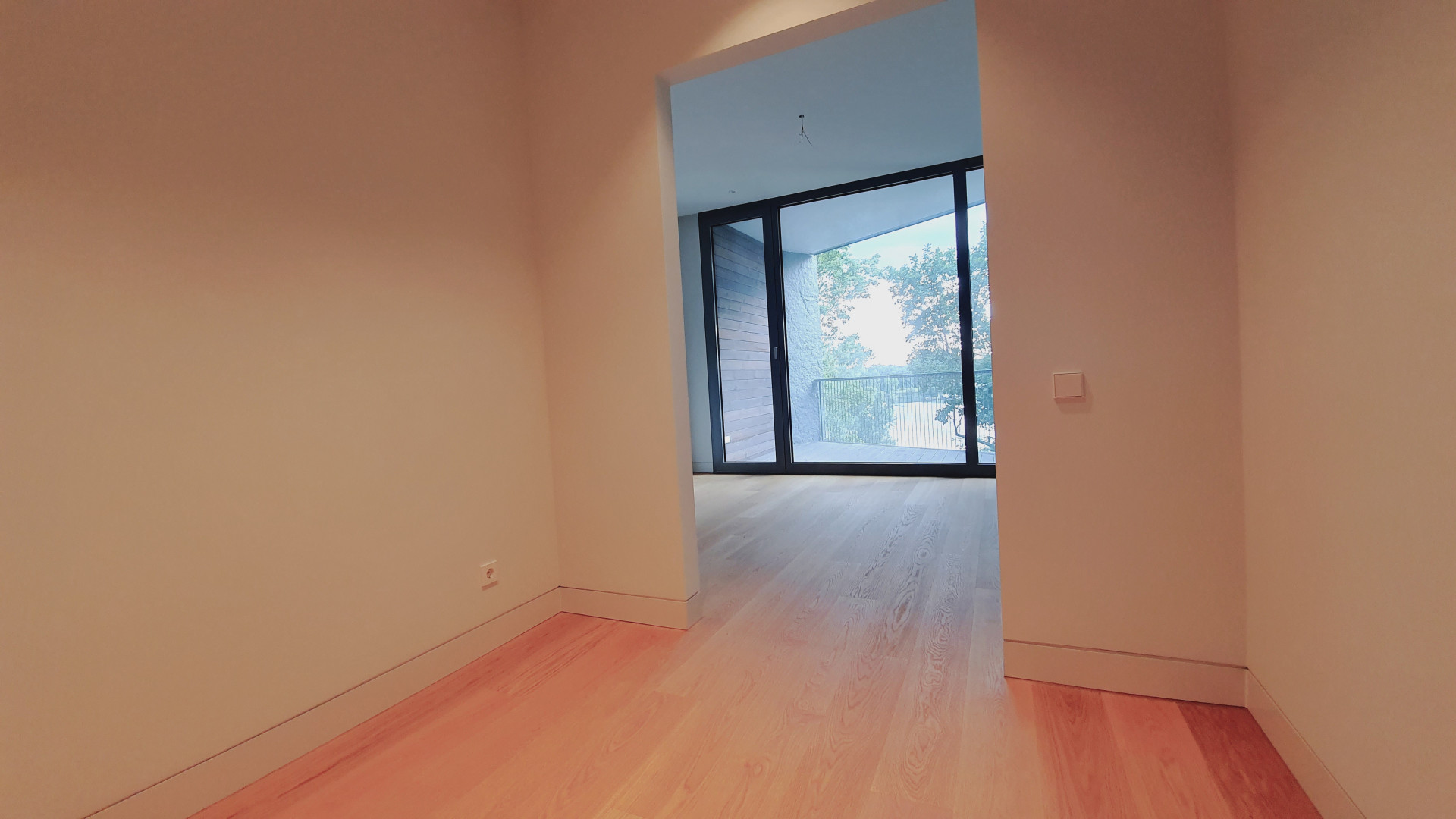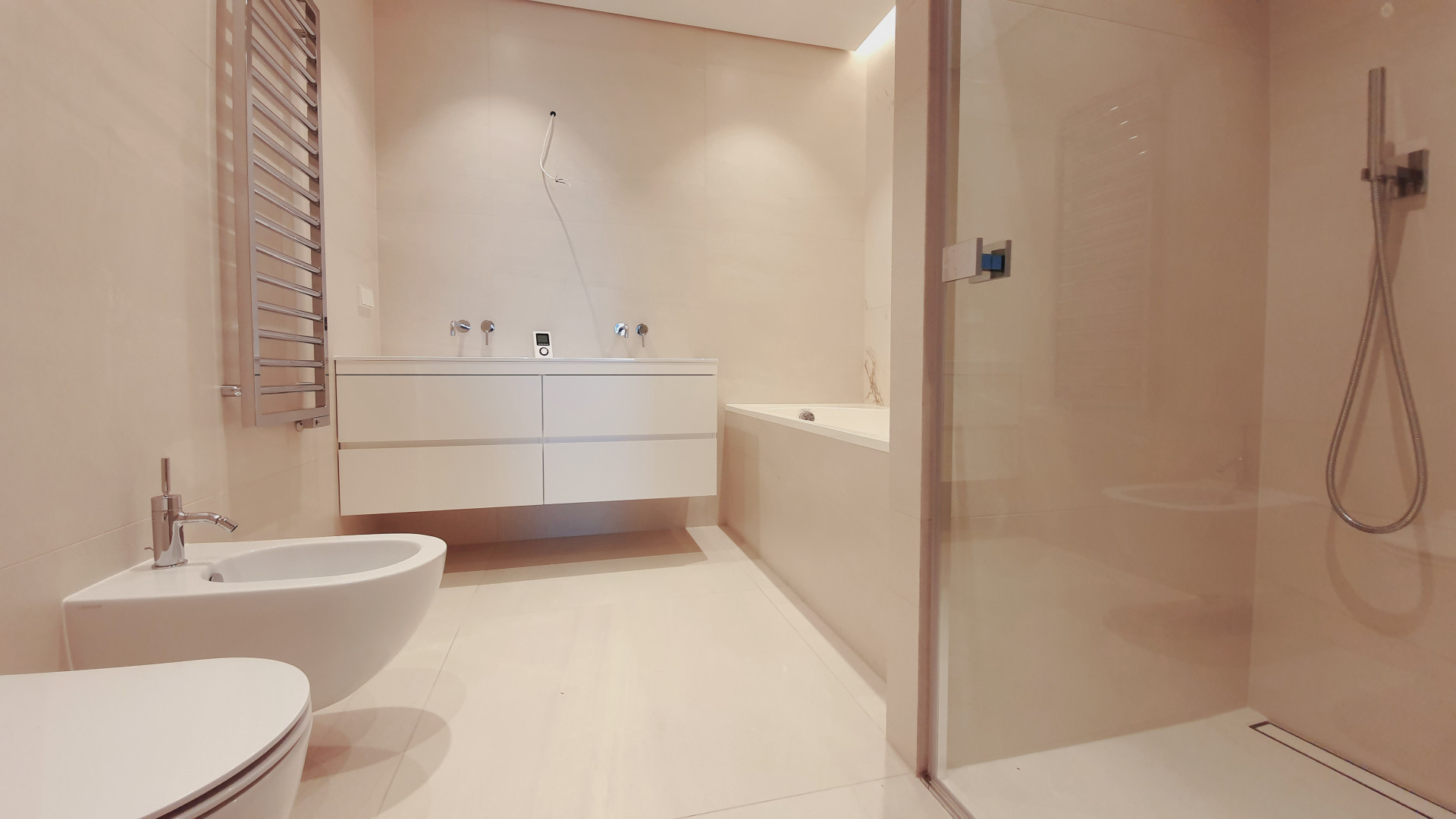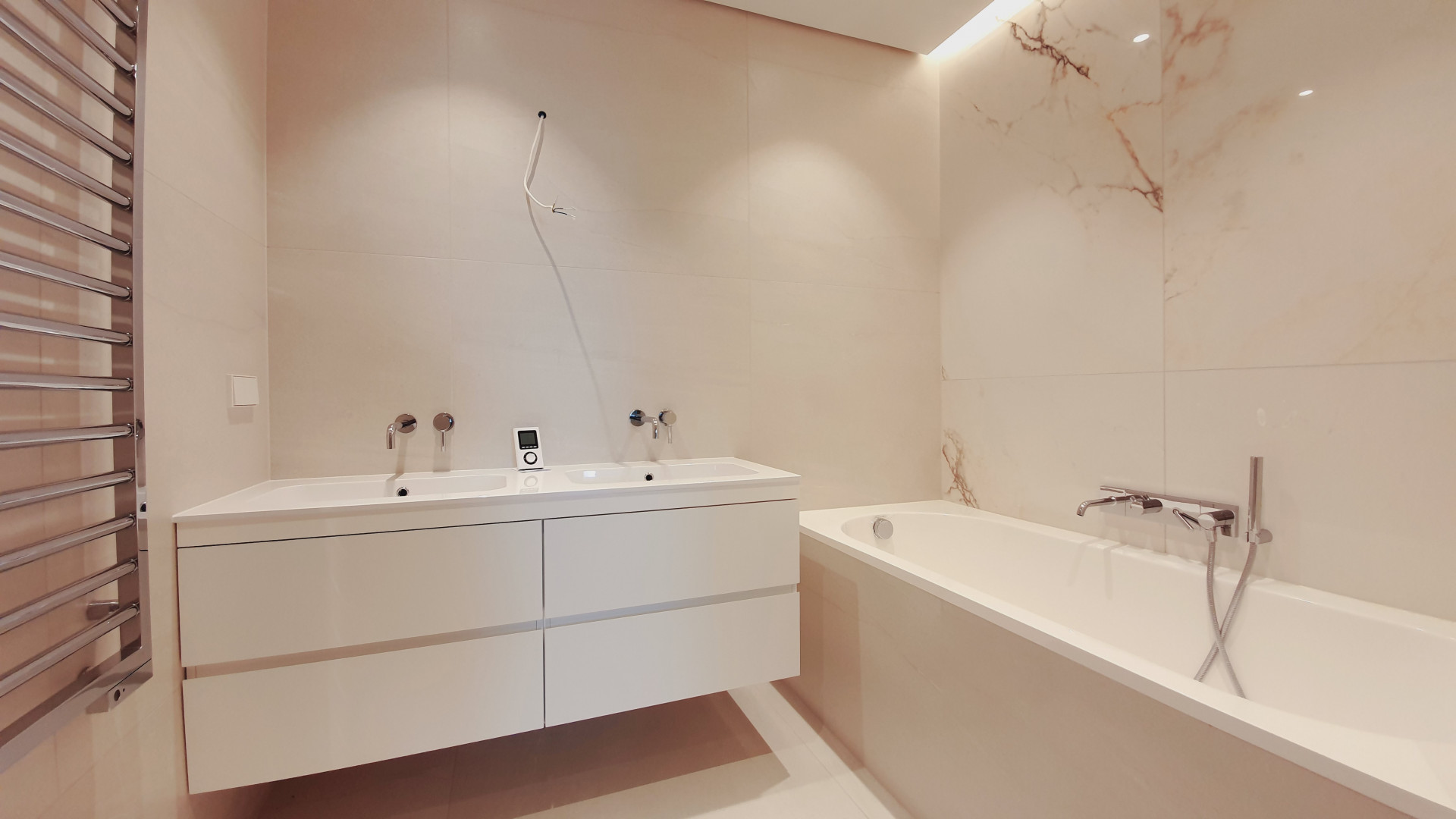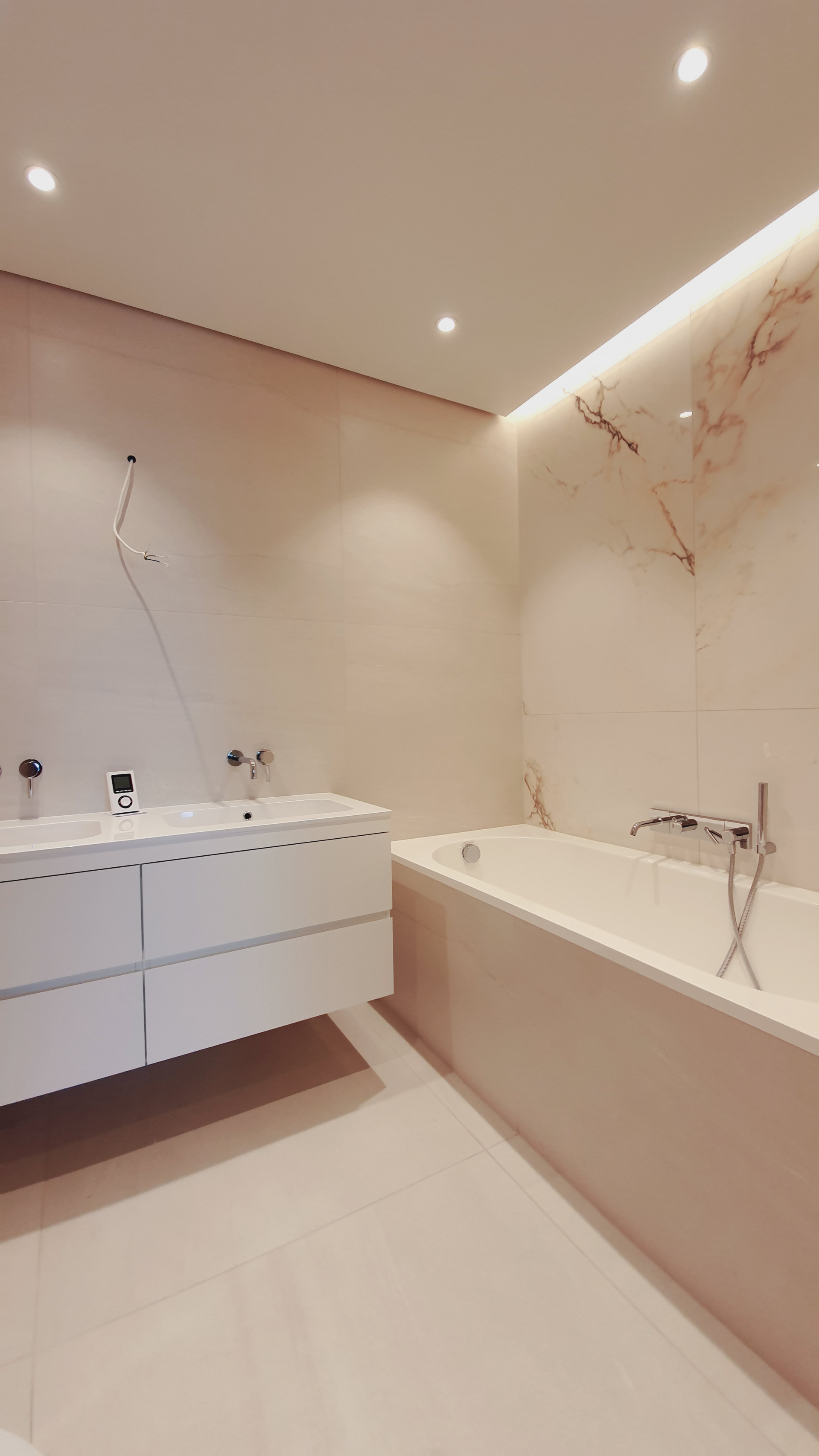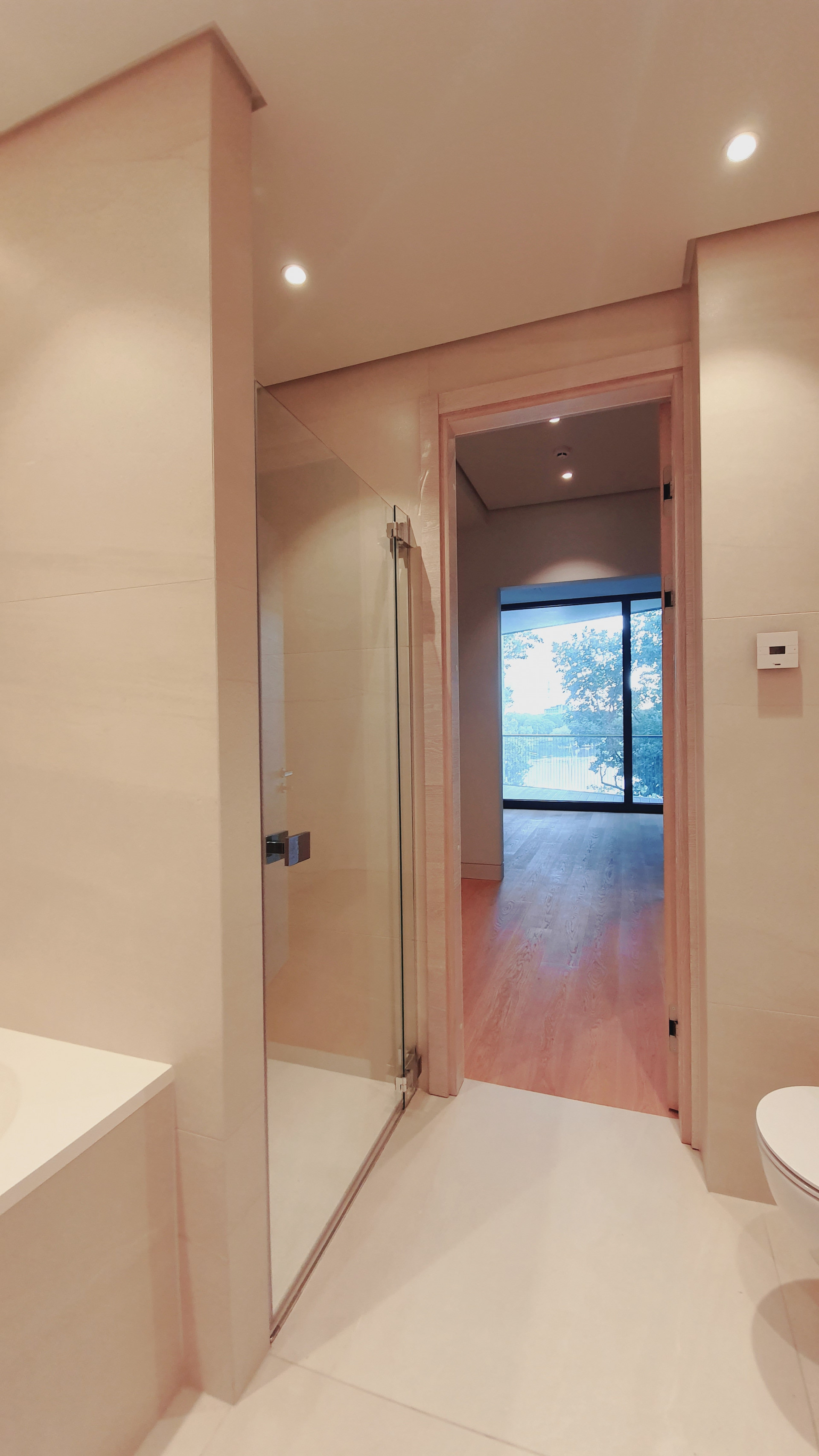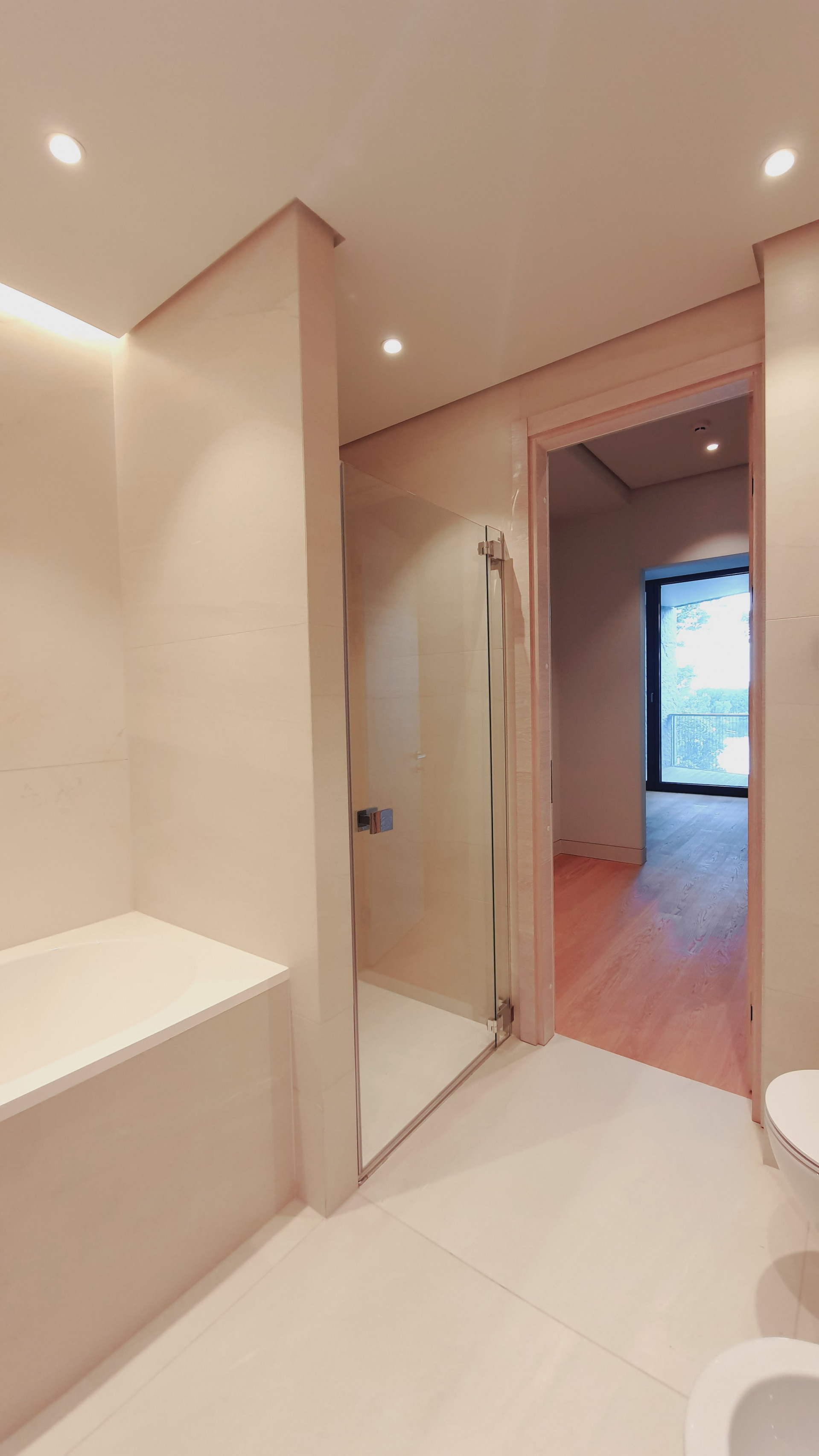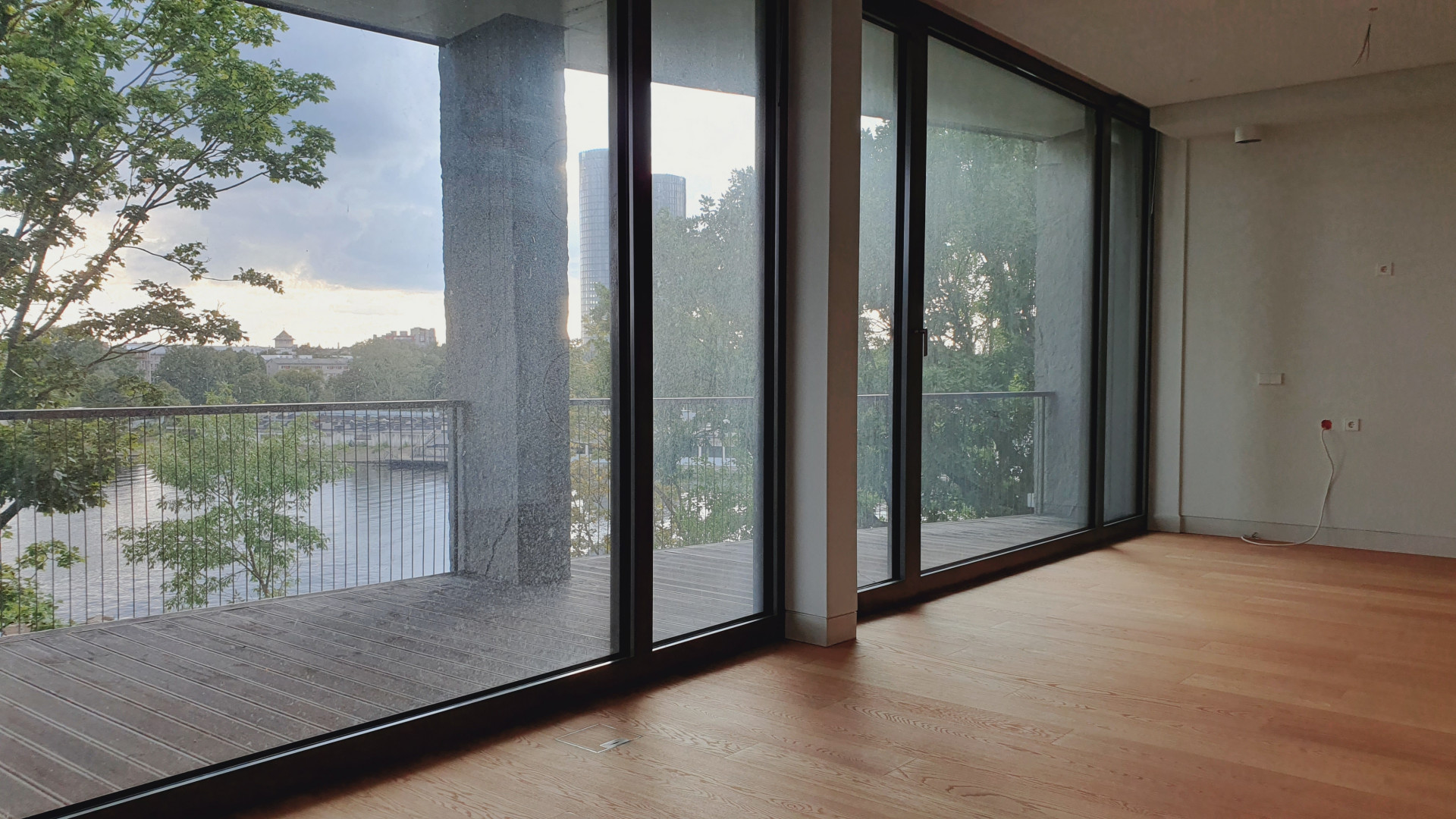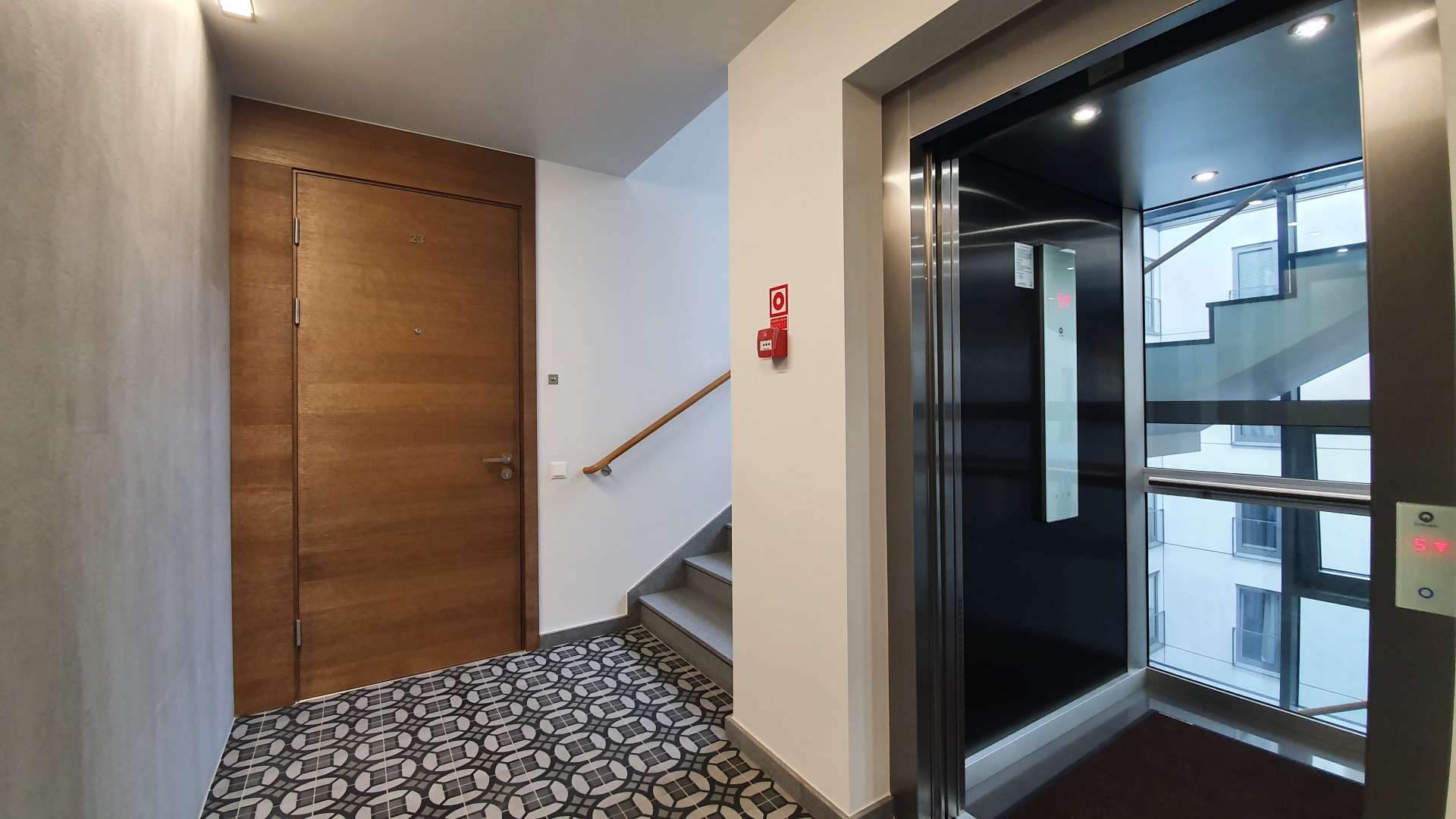 About the property
| | |
| --- | --- |
| ID: | 560 |
| City: | Riga |
| District: | Klīversala |
| Floor: | 5 |
| Floors: | 7 |
| Bedrooms: | 3 |
| Bathrooms: | 2 |
| Rooms: | 4 |
| Building type: | Monolith |
| Heating type: | Central |
| Type of water supply: | Municipal |
| Sewer type: | Municipal |
| Series: | New project |
| Area: | 142.7 m2 |
River Breeze Residence is famous for its unique shape and appearance. The shape of the cylinder at the base of the building allows it to capture as much sunlight as possible. The building is designed in such a way as to maximize the living space in front of a beautiful panoramic view that opens around the entire perimeter of the building: Old Riga, the Daugava, the Gulf of Agenskalns and Kliversala.
River Breeze Residence offers 48 apartments ranging from 56 to 316 m2. Two-level apartments Town-house, PentHouse with a panoramic terrace and other apartments with wide balconies are available.
The sophisticated balance of style and quality in interior design for both apartments and public spaces is the perfect trio between world-class materials from Italian and German manufacturers, contemporary design and the latest technology, which together form the basis of sustainable development in the future.
The apartments have high showcase 3-layer double-glazed windows with increased sound and heat insulation. Each apartment is equipped with climate control, "warm floors", individual air recuperation, it is possible to install a fireplace in the living area. Also, the apartments have an electronic system for reading utility consumption indicators. The energy efficiency of the building is class A. The high balance of soundproofing of apartments - both between apartments and between the front door and common areas, ensures comfortable living in River Breeze Residence apartments.
A four-room apartment is offered for sale with a view of Kliversala. The area of the apartment is 142,7 m2, including a terrace of 27,7 m2, three bedrooms, a kitchen combined with a living room, two bathrooms, a dressing room, a separate laundry room and a spacious entrance hall. Customers have the option to choose from two finishes - Luxury and Exclusive, both offering a choice of three finishes - Classic, Minimalism or Culture. River Breeze Residence brings together the finest selection of materials and modern design, perfectly highlighting the qualities of each apartment.
At the entrance, an individual key is used for each tenant and video intercoms connected to each apartment. There is an elevator and 24-hour security, additionally you can purchase a warehouse from 4-19 m2, the price for 1m2 is 1250 euros and a parking space in the underground two-story parking for one car - 34,000 euros, two cars 48,000 euros.
The advantages of living in River Breeze Residence are comfort and modern technology in one, your own garden and marina, all in the very center of Riga.
We provide assistance in obtaining financing in all major banks in Latvia. We have access to all available apartments in this project, call us and we will find the right option for you!
About the project
Почувствуй речной бриз в самом сердце Риги
River Breeze Residence является уникальной достопримечательностью городского силуэта, расположенной на берегу Даугавы. Из элитных апартаментов открывается вид на панораму Старой Риги. Расположена в самом сердце Риги, но при этом возникает ощущение, как-будто живешь в тихом и зеленом городке с садом.
Квартал Кливерсала
Квартал Кливерсала будет развиваться как цельная территория, которая объединяет атмосферу столичной, современной архитектуры и хорошо продуманной среды обитания. Этот красивый район станет новым центром городской жизни, создавая прекрасный баланс между жилыми зданиями, кафе и ресторанами с открытой площадкой для развлечений для людей любого возраста.
Квартал Кливерсала и прилегающая территория являются важной частью долгосрочной стратегии развития города Риги, которая будет осуществляться до 2030 года. Главным образом из-за того, что River Breeze Residence находится в охранной зоне культурного наследия ЮНЕСКО и поэтому считается очень ценной территорией.
Klīversala — это место для людей, которые ценят свое личное пространство, зеленые окрестности и спокойную атмосферу.
More details
Expert